With House Approval of Eddie Garcia Bill, Filipino Film, TV & Radio Workers are One Step Closer to Having Safer Workplaces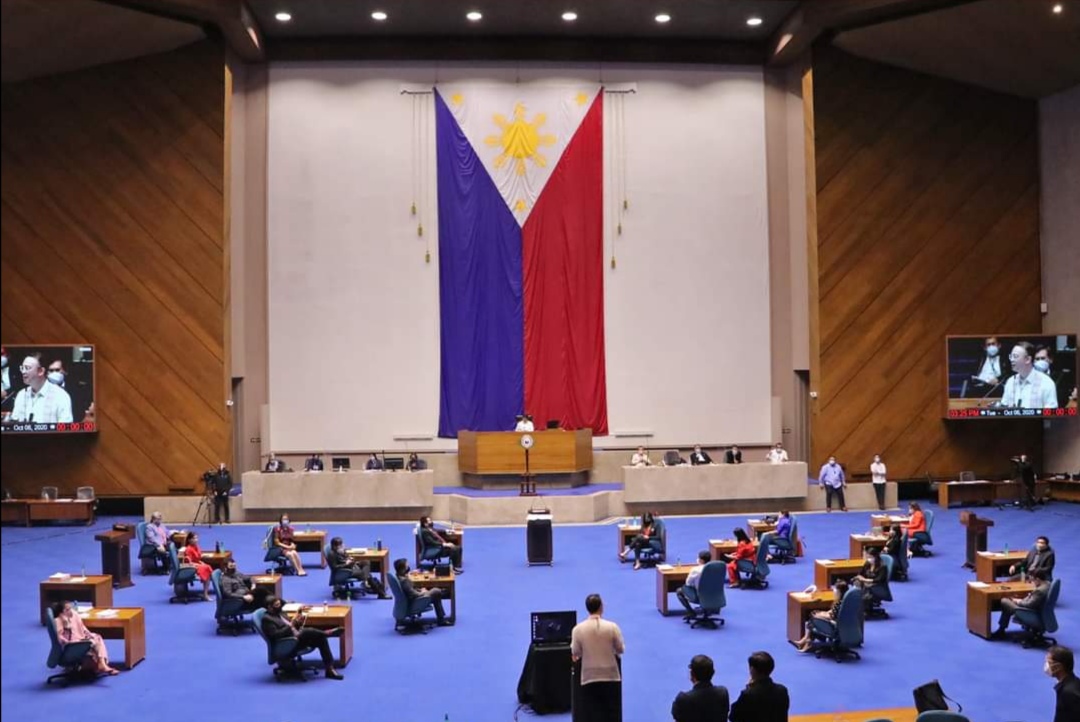 MANILA, PHILIPPINES, DECEMBER 2, 2020 — On November 24, 2020, the House of Representatives unanimously approved on third and final reading the proposed "Eddie Garcia Act" or House Bill (HB) No. 7762 that sets occupational safety and health standards to protect the rights of workers in the film, television, and radio entertainment industries.
A total of 235 legislators voted yes to HB No. 7762, which is  named after the film and television legend who passed away on June 20, 2019 after suffering a neck injury while taping for a television program and falling into a coma.
The Lower House's approval of the Eddie Garcia Bill is considered groundbreaking as it marks the beginning of having concrete changes in the industry's working conditions. "For those who almost lost hope that this would happen in their lifetime, here is a little something to restore your faith," said Film Development Council of the Philippines (FDCP) Chairperson and CEO Liza Diño.
She expressed gratitude to House Deputy Speaker and 1-PACMAN Rep. Michael "Mikee" Romero, Ph.D., Pangasinan 4th District Rep. Christopher "Toff" de Venecia, Trade Union Congress Party Rep. Raymond Democrito Mendoza, Cagayan de Oro 2nd District Rep. Rufus Rodriguez, Chairman of the House Committee on Labor and Employment and 1-PACMAN Rep. Eric Pineda, and the rest of the legislators.
"Thank you for protecting the welfare and safety of the film, television, and radio entertainment industry workers of this country, lalo po na ang mga workers na walang boses para mabigyan sila ng proteksyon at karapatan. Para sa kanila ito," added Diño.
The counterpart of HB No. 7762, which is Senate Bill No. 294 filed by Sen. Ramon "Bong" Revilla, Jr., is pending at the committee level. Once approved by the Senate, the final or reconciled version of the proposed Eddie Garcia Act from both chambers of Congress will be submitted to Malacañang for the approval of the President.
How the Eddie Garcia Act can improve working conditions
The proposed Eddie Garcia Act highlights the importance to look after the very people that keep the film and audiovisual industry going — workers, unsung heroes, creatives, professionals, luminaries, icons, and legends. Among its numerous proposed improvements are as follows:
Provision of a contract to an employee before commencement of work

Mandatory personnel and production insurance coverage

Working hours of eight hours a day that can be extended to a maximum of 12 hours (exclusive of meal times) done continuously or intermittently.

Working hours for minors in compliance with the Special Protection of Chidden Against Child Abuse, Exploitation and Discrimination Act

Social welfare benefits for employees: Social Security System (SSS), Pag-IBIG Fund, and Philippine Health Insurance Corporation (PhilHealth)

Retirement benefits for employees as per Social Security Act of 2018. 

Promoting mental health, occupational safety and health, and anti-sexual harassment among workers 

Conducting risk assessment to identify and control potential hazards

Creation of standard operating procedures plus safety and medical checklist

Required presence of safety officers and medical personnel

Emergency operational standards and protocol

Payments for full hospitalization and loss of means of livelihood should a worker get into an accident on the set
Participation of FDCP's National Registry 
The proposed Eddie Garcia Act seeks to cover all workers in the film, television, and radio entertainment industries, including the duly registered members of the National Registry (NR) of the FDCP. As of December 1, 2020, there are more than 3,276 members in the NR, with over 3,121 members in the National Registry for Audiovisual Workers (NRAW). 
The FDCP has been engaging with stakeholders to better the working conditions in the industry. It held the National Film Workers Summit in 2017 and conducted 10 consultative meetings with technical crew, creative and technical workers, actors, directors, and producers. Among those consulted were NR members.
Being an NR member affords benefits such as consultative participation in policy-making for the audiovisual industry. Aside from being able to voice out opinions and suggestions, members can also report to the NR Grievance Desk their workplace problems, registration concerns, and administrative issues. 
In addition, the NR provides members with free legal consultations, ease of access to social services (SSS, Pag-IBIG, and PhilHealth) and government assistance, skills development, and priority access to FDCP events and workshops.
With the recent House approval of the proposed Eddie Garcia Act, NR members and the rest of the industry workers are hopeful that working conditions can be improved further to prevent accidents and tragedies in the workplace. 
And with operations and productions in film, television, and radio slowly starting to resume amid the COVID-19 pandemic, it is a must that workers are protected not just in terms of occupational safety but also with regard to the public health crisis.
Cover photo courtesy of the House of Representatives